Peace and serenity
14/02/19 16:01
I'm usually able to get into the mill and get some decorating done, not yet - it's been nice to have some early visitors in the mill the last couple of months, the weather may change but the peace and serenity down here at the mill continues of that you can be sure.
And another Season over.. recycle!
06/01/19 13:11
Christmas over, the tree is down. Recycling and rubbish removed glass recycled too, amazing what a few weeks frivolity can produce.

It was by our recent records a poor season on the river, low water for most of season was a major problem.
Thankfully so many people come for the other things to do and see, on the estate and around us.

The more you look, the more you see!
That time again! 🎄
10/12/18 20:07
Here again, doesn't seem that long since I was taking the Xmas trees down, now I'm putting them back up!!

New lights and new decorations, lots of logs for the stove ( just in case) .. ready for our regular Xmas and new year guests.

Still very mild but I'm not complaining.
Deer abound
23/11/18 11:03
Roe deer seem to be everywhere at the moment as you could see from the videos on our
Facebook page
they visit every morning enjoying the wheat I put out for the Geese and Guinea fowl. Come stay this time of year, this and lots more to see.
Season nearly over for the fishing too.
A change in the weather...
10/10/18 00:34
A change in weather is due this month turning colder, much of the stuff in the garden is already dying back and ready to be cleared.
Few people in this month too, they don't know what they are missing! I am on the cleanup already.
Dolphins!
21/08/18 21:17
I've had a great big tidy up - it's staggering how things accumulate over time and when you have so much storage. It's way to keep things but much has gone now.
The people in the mill have being watching the dolphins in the harbour the warm temperatures have brought a pod close into the mouth of the river quite a tourist attraction!
The place to be
22/07/18 09:43
Again the weather takes centre stage what a place to be on holiday when it's like this, it's got to be nice when I'm having to change the gas bottle on the BBQ.
🌝
🌝


Grass cutting taking up plenty of time but what a difference with my new cutter, walking everywhere with the dogs following and burning in the sun what a life!
Gardening in shorts
25/06/18 16:10
This seems to be becoming a bit of a mini heatwave.
🌝
🌝
Not often the weather forecast is correct but the recent ones certainly have been.
The mill is busy and bookings good, the gardens blossoming but the weeds are coming thick and fast too so a day a week in spent in the garden alone now, at least I can wear my shorts
😀
Good for us, not for fish
21/05/18 07:49
Well May started with some really nice warm days, this was the time I used to start putting hundreds of pen sections for the start of the pheasant rearing season, thankfully just a distant memory now. Plenty of other things to keep me occupied!

The dry weather still not helping with the fishing unfortunately.
Salmon soon perhaps...
11/04/18 20:11
The salmon fishing has not really got going as yet with only the occasional spate the river has being falling steadily.


🎣

Going to do first grass cut shortly and away we go!
Bookings and Paint!
22/03/18 19:30
Bookings are starting to come in now for the mill and it's filling up fast, great news, we love to see you.


We do very little advertising because it really does sell itself as anybody who has been to the Mill will tell you.

So I will be busy next few wet days decorating, it really is like the proverbial painting of the Forth Road Bridge. ( I read somewhere they have longer lasting paint now.... Must get some! )


👨🏼‍🎨
Getting ready... for what the Summer Brings
20/02/18 11:28
Lots of tidying up and cutting back to be done ready for hopefully a nice summer we must be due one now surely.

David is no longer here after retiring in October so grass cutting and garden will be higher on my priorities this year.
Timberrrrr !!
22/01/18 05:02
While on my travels down to the lower mill I noticed two decent size trees had fallen, so out came the saw.

Of course then I walked the road leading to the lower mill and decided more tree work and trimming needed doing.
It's never the cutting of trees that's the problem it's the amount of clearing that has to be done, but it's now done and we have a nice big pile of firewood for the mill.
Come and enjoy it!


🌳🌲🌳🌲🌳🌲🌳🌲
Twinkle Twinkle
19/12/17 10:59

Christmas here again, although outside it doesn't feel like Christmas with the mild damp weather.

Inside the mill its all go.
Three trees
🎄🎄🎄
to go up with a multitude of lights and various decorations around the house make it feel like a tasteful home from home for our annual Christmas and new year guests.
Well that's what they always tell me.
😊
Last Cuts
25/11/17 17:13
A warmish October meant grass cutting all the way into November, but I've just completed what I hope is the last grass cut for this year.
The gardens have all been cut back and tidied too, in fact cutting and tidying is the order of the day for the next couple of months as we've started on yearly tree cutting and trimming too.
Weed Control !!
20/09/17 18:28

I've had a real battle with invasive weed species this year, Balsam, thistle and hogweed being the main culprits.

Spraying and topping is the best method but fifteen acres of pasture is a big area to keep cut, the sheep were a big help this year.
The main things we concentrate on are the paths around the estate that the mill guests use for long wildlife walks around Hutton.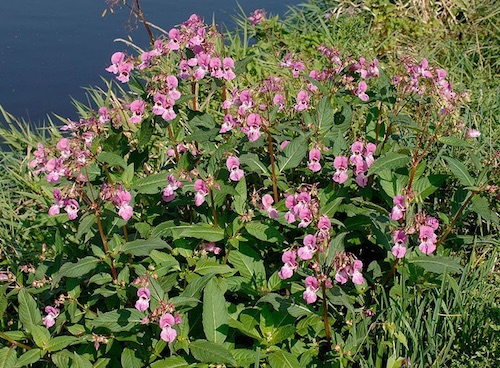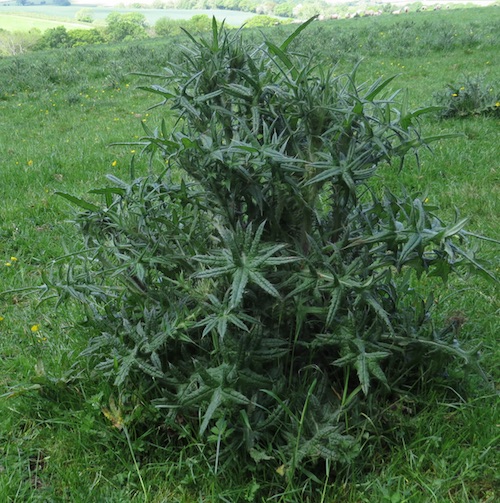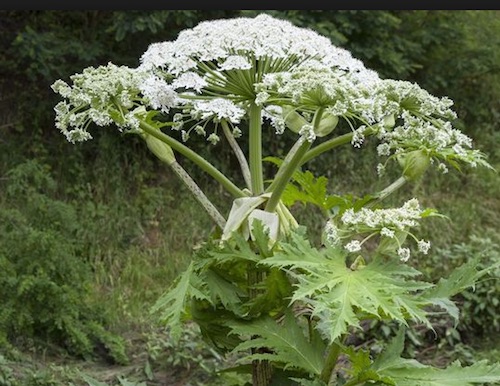 Fun in the sun
21/07/17 18:19

Well at last we had a few nice days.
The Mill has been busy with guests and particularly guests' children making the most of the weather.

Inflatables in the river to cool off, football pitch in front of the mill and badminton on the lawn !

Laughs and enjoyment all round.
On the Roads
11/06/17 13:54

Recent rains and tractors using the entrance gravel road have resulted in a few holes and bumps appearing along the drive. Thankfully we have our own JCB which can make life a lot easier scraping, pulling, lifting and digging.

Unfortunately it looks like we are going to have no goslings this year, the geese seem to have abandoned the nest box.

Cutting back tidy
22/05/17 14:01

We've spent quite a few days clearing plastic tubes off the trees I planted about five years ago now they are up to height and ready.
It takes time especially when you realise you planted in the region of fifteen hundred!

We've also had some fish caught the last couple of months but in truth the river is quiet
Nesting Begins
09/04/17 09:06

The geese that we have here at the mill who roam totally free, have being showing a lot of interest in the nest box at the side of the river, so I'm quite hopeful we will have a few more around this year.
Sunshine at Last
22/03/17 11:03
Finally the sun is making its presence felt, just clearing the top of the bank and hitting the top of the house. Now we know spring is here.
There has been some good fishing water and a few rods have ventured out but as yet no fish.
Rain rain rain
28/01/17 16:09
Well, Moses managed to hold back the water but I am obviously not made of the same stuff
and had no chance.

In the middle of the month 36 hours of rainfall culminated in around about 16ft ( 5m in new money) rise in the river. This in turn put 4" to 5" of river water inside the games room.

Having been here before, I'd lifted everything thankfully and had it cleaned and dried in a couple of days.
Christmas already???
23/12/16 17:19
Christmas decorations all up and done ready for our annual guests - like friends coming home!

Christmas does seem to come round awfully fast at the moment, feels like a time lapse video at times as the seasons come and go.

Well the water arrived......
29/11/16 16:17
Be careful what you wish for I said to myself as I cleaned the silt out of the fishing hut.

Remember what I said about waiting for water?... It arrived.

We had a massive rise of water at the beginning of the month which has all but washed the fishermen off for most of the rest of it, thankfully the barrier I built in the Mill lade helped stop it getting in the games room.
Joy!
Call me Renoir...
28/10/16 20:41
October can allow me a few days in the Mill to catch up on decorating after a busy Summer.

We have has some great guests and as much as parents try, children have a lovely habit of running around with hands on the walls - hopefully they are not clutching a pencil at the same time.

Still waiting for some water in the river as I write.
Mower traumas....more grass.
22/07/16 16:06
Just when we need it most one of the mowers busts a belt, replacement comes and it's the wrong size (not my fault I hasten to add).

Fixed now and cutting nicely, I've also had a bit of spot spraying to do after thistles started to appear in places I've not seen them before. They do that though don't they.....
Could I call myself a consultant?
27/06/16 07:03
Had a call from a concerned local gamekeeper about the pheasants he was rearing, I went had a look advised him and all seems to be ok - "just when I thought I was out they pull me back in" I love it really haha.
Two words on the estate now 'grass' and 'cut'.

Booking up and casting about
04/05/16 10:58
Bookings are coming in quickly for a stay in the Mill which is always good.

I've had a couple of days giving fly casting lessons I think the anglers went away with a little more knowledge and much better ability even if I do say so myself.

I think there are details of casting lessons on the site if not enough for you, just contact the office for more info.
Spring and Fish!
27/04/16 11:02
Feels like Spring might be here now.
The drive way to the mill is beautiful at the moment with all the daffodils and crocus on its sides.
The water height and the weather has been somewhat indifferent but we have caught a few fish which is always good news.
NEW YEAR searching for a boat
04/01/16 17:11
I had two days this week looking for my little boat .
The rope that holds it snapped in a big spate of water, luckily I've found it 2 miles down stream and it's in one piece. Happy New Year !

The Christmas decorations are all down both parties of people who stayed said they had a wonderful time.
Christmas and regulars return 👍
21/12/15 09:47
Had a really cold snap with an iced up pond a few days ago. At this time of year it works out ok as we have been getting the Christmas trees and decorations up for our long term Christmas families from Glasgow.
I think this is their 9th or 10th crimbo with us , so we must be doing something right.
Happy Christmas to all
👍
Winter is upon us!
23/11/15 08:45
Winter is now upon us ! Certainly has been chilly the last few days. Kept busy in the garden with the last of the cutting back but it certainly looks tidy now.

On the fishing side of things we have just an odd fish through the month all returned to the water so it's been an indifferent season all in all, the weather not helping the fish.
Clearing out and repairs
26/10/15 08:31

I noticed we had a leak in our big storage shed where I keep virtually everything from the kitchen sink to a dismantled vehicle stored.

I thought it was going to be a straight forward felt repair until we removed roof boards and found a broken cross beam so a 20 minute job turns into a 2 day fix, but that's much the way of things I suppose.

Thankfully the grass is slowing its growth but as yet the river is still low, we have still being catching the occasional Salmon.
Many Happy Returns
21/09/15 07:28

It's been great to see so many guests returning to the Mill after a year or two away, the kids grow quick don't they!!
it's also even nicer the kind comments they have left about how much it's being improved and upgraded.
I believe there is usually always room for improvement, that's why I always make a point of getting some feedback from all our guests.
Detail is paramount to trying to make everybody's stay with us memorable.
Come and make memories!
Grass and Fowl
25/07/15 15:46
My main job in July is to stop nature taking back the estate.
Grass cutting takes a fair amount of hours of the day, careful spraying of the banks and trimming of bushes keeps the estate hopefully nice and tidy for all that come down here. - if you find something you are not happy with, do tell me!

The goslings are fully fledged adults now and the guests children were loving feeding them last week.

The bantam chicks are close to adulthood and do make laugh with their antics.

Bookings good and peregrines hiding
22/06/15 18:43
I've seen very little of our resident peregrines lately, I'm sure they are still about but it doesn't look as though they will be rearing any young this year.


Bookings on the mill are looking good which is really great, we do little advertising so it's mainly word of mouth and it's a pleasure to see our guests returning, I think it shows most people have enjoyed staying with us.
this month starts a bit wet and rather cool.
24/05/15 11:41
April was dry and I thought relatively warm in my opinion, but this month starts a bit wet and rather cool.

The garden of the mill was showing signs of springing to life but now seems to be holding back, pulling the covers over and snoozing the alarm.

I've been trying to find a leak in the pond for ages, it now turns out the leak is actually at the waterfall, not a major job to repair it will be a bigger job in preparation.

The 6 goslings are getting bigger and bigger by the day.
Spring has Sprung!
11/04/15 10:38
It does actually feel like the proverbial spring has sprung!
The sun is once again casting its rays on my house which is is a sure sign we are our way toward summer after it has hidden behind the hill of the valley all winter.
It has been very dry, the river is low so salmon and salmon fishermen have being scarce.
The geese have managed to hatch 8 chicks but I've only seen 6 the last few days so we will see if the rest can make it.

It's a great time to visit as the whole valley is waking up

A home for mans best friends
23/03/15 19:45
The outside dog kennel at the mill took a beating too but it's been boarded and felted and is all good now, it provides anybody with outside dogs like mine with a secure and covered area for them to stay.
Repairs and upkeep!
18/03/15 15:36
We are like hedgehogs emerging from hibernation at the moment,when the days are good we crack on with the outside jobs and quickly revert to inside jobs on the wet days.
Fortunately we can do both ! Outside its repairing and renewing fences for the sheep arriving and there are always painting and repairs to keep things tip top at the mill.

The work continues!
Trim trim - tree work
22/02/15 11:41

February has been the month for catching up with tree work and with the acres of trees we have there's plenty of work to do.

We had some bad winds over January and a couple of big trees came down so needless to say the log piles are certainly full, it's an ill wind etc as they say.

Its also been a time for trimming back gardens at the Mill but as you work along more jobs appear. We were going to repair the fence around the playground then I decided to replace it with a brand new paling rail wood one, I'm pleased with the way it's turned out and it's also safer for the children.

Come see it!



Clearing up time
03/01/15 11:56
As always around this time it's being a busy couple of weeks at the Mill this Christmas and New year.

Plenty of smiling faces, parties and some lovely comments once again ( they do mean a lot, thank you!) from both groups of people who stayed.

I have had a couple of trips to the bottle re-cycling bins already haha.

I think both groups of guests have already booked for the festive period this year and why not - what better place could you spend it really?
Shooting done
27/11/14 02:55
The shooting season is now getting into full swing, although it feels strange not to be out on our shoot I really don't miss the stress, organisation and the other problems you can have on shoot days.

The only birds I'm looking after these days are a trio of English game bantam chickens, the geese and the rather noisy guinea fowl.

I suppose when I have reared probably over a hundred thousand birds over the years its difficult to come to a full stop but there are so many other things to do!

Continuing Warm
29/10/14 19:53
We've seen a flurry of last minute bookings in the mill, I think a lot of people are taking advantage of the continuing very warm and mild weather.

For me its grass cutting again, the growth has been Incredible this year - we must have covered some miles with the cutters.

At last we are catching a salmon or two as well.
Otters!
27/09/14 11:50
After months of low water we've finally got a rise in height not much but at least it's cleaned the river and hopefully let some fish get up stream.I

saw the otters for the first time in a while the other morning, can't say for sure but I think I saw a young pup with them and where there is one pup there are usually more. Here's hoping!!
Crackin Summer
27/08/14 14:47
It's been a cracking summer,not hours and hours of sunshine but the temperature has been high even at evening times.
I think all our guests in the mill have taken advantage of an afternoon barbecue and evening drinks out on the decking.
Its has been nice to see people who haven't been at the Mill for a year or two, we do find most people come back.
A "W" Christmas!!
23/12/13 14:24

It's "W" Christmas alright "W" for wet that is.Its been one weather front after another passing through us at the moment, rain and gale force winds at times - knowing much of the country is suffering the same is no consolation!
My partridge had a premature release when one night their pen was smashed up like balsa wood, but they are doing fine and enjoying their freedom.
We are now well on with the shooting season, so far we have been lucky apart from one day with the rain and winds. Both aspects of the recent weather have a dramatic effect on shoot days, the birds get soaked and don't want to fly and strong winds make them fly down low.
In between shoot days I have been in the mill putting up Christmas trees and decorations ready for the guests.

Christmas and new year are most usually booked well ahead - the peace and solitude away from the mayhem is a great attraction and I know I live here but I totally agree with our guests!

A happy Christmas and a good New Year to you all !



Domestic duties
11/09/13 17:26
It's when I'm collecting and clearing the rearing field that I realise how much work went into putting it out!

I have been standing at the cleaning bath and tubs for what seems like days at the moment. I keep saying in my head over and over, (as I do at the end of every season ) " It won't be long before your putting it all back out again Carl " Oh please I wish I could give myself a break.

The Mill has had more or less a full occupancy for all the summer, I think we must be doing something right when most of the people are returning guests. When we do get a vacant week I will be inside re-painting, fixing and replacing generally trying to keep the property up to scratch.

It's back on with the marigolds for me now, only joking I never wear marigolds while washing everything I have disposables instead.
Basking in Sunshine
03/08/13 11:18
Basking in Sunshine.

Basking in the sunshine? You must be kidding; on any game farm August is a busy, busy month.

Although my birds are out on the shoot now is the time for my customers to receive their birds.

So it's some early morning starts, ( not that is any different for me ) catching birds, crating them up and getting them out to various shoots. Stress, ( the birds) can be the biggest killer on catching up days so we try to keep everything as quiet as possible and be quick and efficient. It has never been for the faint hearted going into the shelters with hundreds of birds flying everywhere and I've seen some bad cuts caused by the pheasants over the years.

The warm weather continues hence the water is so low a pair of ankle boots would see you across the river with dry feet on the other side. In consequence, fishing has been poor this season so far, very few people have been out even trying to catch a salmon.

I think the one thing that has seen more action this year more than any other is the barbaque ! The aroma of cooking (sometimes burning ) food seem to be constantly wafting past my house every night.

Well I'm away to get the plasters out before I head back down to the rearing field I will keep my fingers crossed
Owl, swifts,fly catchers and blackbirds
21/07/13 20:34
Hot, hot, hotter.

This valley is a real sun trap in this weather as anyone who sits on the decking at the mill will tell you.

Late bookings to stay at the mill have been very good, I don't think the BBQ has seen as much use as this in years, lets hope for this weather every year ha! - if only.

Pheasants look good, almost ready to leave. My birds are out and already a tawny owl had a nice feast on some of my flock the first night out but that's the way it goes. Not at all nice to find a line of birds killed and not even eaten.

I've had a tremendous amounts of grass cutting to do with the sunshine and a few showers, great for us and better for grass! The new cutter I have for the back of the quad has been a God send.

The kestrel I saw the other day feeding youngsters looked fantastic, I've had swifts,fly catchers and blackbirds all take advantage of my open shed to produce at least one if not two broods of chicks, always love to see them fly out for the first time - some needing a little help and the thanks their mother gave me:- a dive bomb on my shoulder, don't worry it will wash out.


Balmy Days
13/06/13 20:29
Am I dreaming? I really can't remember a spell of weather like this since the first year I reared pheasants back in 2002.

Windows of the sheds are open, gas heat is turned down - I think I'm in pheasant rearing heaven.

Joy and pain as they say, the pheasants are having the joy but the salmon fishing is receiving the pain, with no rainfall, (I did say that very quietly): the river is the lowest I've seen it in years. In consequence we have so far only caught 3 fish for the whole season. By recent years it's very poor but no water makes it very difficult for fish to navigate this system from its junction with the mighty Tweed.
So on one hand I'm very pleased on the other I have a feeling of sorrow for my fishing syndicate.

You can please the gillie/gamekeeper sometimes, but not ever all the time. ( Funny Breed - Ed)


Check those Knees!
04/05/13 07:22
Things are starting to look up weather wise, my shorts are out and its warm.
Any of you that have visited us, will on most occasions be used to me buzzing about on the quad wearing shorts in all weathers, I seriously think I was born to live in a much better climate than we have here and yes I can hear you all saying much the same thing.

The gosling is growing fast and it will shortly be time to move the ducks and geese into their summer residence outside my house, it's much easier than using the strimmer! The sheep too are doing a grand job in that respect.

I'm just starting to erect the rearing field ready for the pheasant chicks arriving so I will be keeping my fingers crossed the weather stays good, if only!
New Life
22/04/13 11:21
It is the start of a new life, no not for me, (unless the boss is not telling me something I should know).

A cold spring has sprung and new life seems to start everywhere around the place, If you have never stayed here at this time of year, come,( with warm clothes)- and do it.

The geese have already hatched their first youngster and the ducks are laying eggs in abundance,trees and flowers are again showing signs of life and the snowdrops along the entrance road were amazing this year. We are waking to dawn chorus in the morning along with squawking guinea fowl who have taken up residence on the river bank at the back of the house. Pheasant hens are being closely guarded by their male partners, partridge have paired too.

For me now its all about planning pheasant orders, shoot dates and everything that goes with that, in the main that will no doubt be rising prices from suppliers.

The fishing has being very quiet so far due in the main to lack of water but also a very poor run of salmon this spring.
I hope now for a good run of fish in the back end of the season for the guys who fish here.

That's me away now paintbrush in hand.
it's Dry???
09/03/13 20:16
DRY? …. yes it's being dry for quite a few days, although the Wellington boots aren't being put away just yet and the shorts can stay in the drawer a little longer.
It's been great to be able at last to get in the fields with the fork lift and finally lift my pheasant sheds without turning the field into a muddy mess. What a job of cleaning I've got ahead, I can now carry out repairs as well and it won't be long until they are going back out again - years roll around fast in this game.

On the flip side of dry weather is the fact that the river is very low and as a consequence very few salmon seem to be evident in our beat, we have had only one spring fish up to date. The gamekeeper in me is happy but the ghillie in me is not, don't think I can win that one !



Bookings in the mill seem to be quite healthy so it means I need to take any opportunity I can to get inside and decorate and repair and replace.

Well I'm away to make the most of this dry but bl***y freezing March day.


Watch them grow and cut them down.
26/02/13 11:28
I've spent most of the month planting new trees and replacing ones that have not grown.
It's a constant process on the Estate to replace trees that have become dangerous or that have died. I'm hoping we can avoid the
Ash dieback
that seems to have spread up and down the country, it's devastating for any estate. On the upside, many of the trees I fell come in very handy for the log burning stove in the mill, with cold snap we've just had the log pile can go down very quickly.

The Estate joined the grey squirrel control programme last year, it basically means the control of grey squirrel numbers on Hutton Mill. The grey squirrel carries
squirrel pox
a disease which is devastating to our native red squirrel so control of the grey squirrel is essential. It's an uphill battle with the increasing spread slowly northwards the greys are a real threat to the extinction of our native reds, indeed it's been a number of years since I've even seen the beautiful red squirrel on our Estate, let's hope the programme works and we see the red squirrel thrive and return in large numbers.
Dont you just hate it when you're right
30/01/13 14:23
Unfortunately for me the shortage of birds I predicted did come home to roost, ( no pun intended )
Yes it was a very hard shooting season at the back end of January, pheasants were in short supply although the ones that were there flew fantastically the season was cut short I'm afraid.
As many of the beaters said to me, "it's the first poor year you've had in ten Carl" and yes they were correct but when you have guided and keeper'd for as many different people as I've done over the years you do develop a sense of pride in what you do and you want to do all in your power to make sure your guests have a great day. My shooting clients are always complimentary but I hope I'm honest enough to hold my hands up and say it didn't go as good as it could have.

Let's hope the weather is kinder to us in 2013!

Fishing season is almost here, the Whiteadder is part of the famous river Tweed system and as such is open from the 1st of February to the 30th of November - a long season.
If the weather is not too cold and the water is at a good level we may well see our first fish of the season in February.

Well I'm not going to dwell too much on last year and I'm already making plans for this one!
Record catch of Salmon
21/12/12 08:22
I've just returned our annual salmon catches to the Tweed Commissioners and we have had a record catch of salmon for the season:- 81 fish in total.

High rainfall, plenty of water and more rod hours were the factors which caused this to happen.
Its been good to see the syndicate fishing the water on a more regular basis, all the years I've salmon fished I've realised one thing:-


You have to be a very lucky fisherman or a very wealthy fisherman if you are going to catch more fish than the fisherman that puts time in and keeps his fly on the water.


On the shoot my fears about not having cover crops planted to hold my pheasants are coming home to roost, ( rather more than some of the birds!). Numbers on our last shoot were down.
As a keeper it's always a concern about you're pheasants wandering but when the weather has almost continually been wet it's a battle any keeper finds hard to win.

I'm keeping my fingers crossed that we may see dry cool temperatures before our next shoot day so these birds have to come back for food, here's hoping.
Lots of Shots
05/11/12 17:20
Well the first three shooting days have now passed and yes we've fired lots of shots! A ratio of 9 to 1 at this moment in time.
Now those of you that shoot may be thinking that's a lot of shots; but any of you that have shot here will know that's about average, the birds have been very high, very fast and very,very testing.

The guns all tell me they have enjoyed their day and at times have been humbled by the quality of the birds put over them.
My only concern is the lack of game cover at the top of the banks; no crops were planted because the ground was so wet, this may prove to be a real problem as the natural cover dies back - but nothing we can do now.

On the estate we have been busy clearing trees, with soft ground and steep banks the trees struggle to hold on so more planting in the spring methinks.
Trees are a constant up keep, I have now planted upwards of 4000 trees since coming to work at Hutton Mill and the work to improve the tree development on the estate will continue.
Bang we are Off!
15/10/12 11:19
Yes bang we are off, start of the shooting season is here. It seems two minutes since I was erecting the rearing field now we are only a couple of weeks away from the first party of guns arriving at Hutton Mill.
My first party of guns shoot here at Hutton three times a season so I can only assume we are doing something right on the shoot, as for all our other guns this season all except one party are returning once again to shoot with us.

We are still experiencing heavy days of rain which makes getting about with feed slippery and difficult - certainly doesn't help the sore back I'm suffering from at the moment, I know very few keepers that don't suffer with their back at this time of year.
This rain has kept the fish coming up the river and the anglers that have ventured out are seeing good sport. Sink tips and small long tailed tubes seem to be working well.

Well I'm away to put more feed out ! I think I will wear my football boots see if I can get some grip, it's about the only use they will get these days, (although I'm not officially retired from the game).
Jack of, (most) Trades
03/10/12 08:26
Call me Jack

The Mill games room has been finished and is back to its best.
It's taken time but I'm sure when people visit, they will understand why.
Im kind of the Jack of all trades at the Mill, ( master of most may I add ). Joiner, plumber, decorator and slater so it sometimes takes a little longer but I give it a fair crack.
We have a lovely new tiled floor, new pool table, dart board and table tennis table plus a 42" tv for the play station and Xbox so yes I would say its an improvement.

My pheasants are coming on well and coping with the now almost obligatory downpour at least once a week.
The river is up and down faster than a kid on a trampoline , it is very rarely settled though we are still catching fish.
It's October so we will she what she brings

Try stay Upright!
02/10/12 10:19

Well that's the last of my customer's birds gone to their new home, my birds are all out in their pens. Barring Mr Fox getting in and causing havoc they will be fine and now the biggest challenge for me is trying to stay upright whilst out filling feeders on the banks.
Anybody who has being to Hutton Mill knows how steep the banks are, times that by mud up to your ankles and a 25kg bag of wheat on your shoulder and that usually equals muddy backside for me. This might be the only time to give me an excuse to put my football boots back on to maybe help me stay upright.

The mill has being fairly well occupied,though the weathers' not been too kind people seem to be making the most of what the area has to offer.
When I read the visitors book it makes you realise how much Northumberland and Scottish borders really does have for visitors to enjoy.
On the salmon fishing front we have nearly equalled last years catches with still three months to go, so who knows what total we may finish with.

Thats all from me I'm going to find my football boots, polished as they always were!

another Ark story…and some tough birds
30/09/12 11:21
I woke one morning toward the end this month to find an indoor pool had been added to the mill - before all our past and future visitors to Hutton Mill get too excited, no I'm afraid this wasn't a new leisure facility we have added and it was definitely not heated.

Twenty four hours earlier heavy rain started to fall and fall and fall - culminating in a river height of 11ft which gave us 4ft of water inside the games room. As much as possible was saved but some damage was caused, I have managed to clean and dry the room out enough to be used minimising the disruption caused to our young, (and some of our older) visitors. I'm sure it will be back to normal next few weeks.

I really am hoping that was the final cherry on my rain cake for this year but the way it's shaping up I'm none too sure.

If the boss asks me which birds I would like to rear next year, the answer will be ducks and geese as I'm sure they were smiling the other day when the heavens opened. It looked as if they were saying "that all ya' got?! Bring it on, mud no bother, rain no bother, hail and snow no bother; yes they really are tough birds.


Regards

Carl
Weather Obsession
26/08/12 15:11
"Summer" someone shouted the other day, 'don't bet on it !' I shouted back.

I must admit the last few days seem to have being nice, sunny and warm - ( I said that very quietly….).

Just looking back through my previous blogs, maybe you can notice a theme? Yes.. weather.
Maybe it looks as if I'm obsessed with it but for anybody that has livestock to look after it's all important and can be crucial to a good shooting season.

Perhaps you think , 'well surely it doesn't do any harm for the fishing' but you would be wrong.
A river that has being rising and falling two and three times a week is very unsettling for the salmon as quite a few of our rods have discovered this last month.

While out feeding pheasants this last week or two I've seen an abundance of wildlife. Roe deer seem to be everywhere, many have this years fawns with them; they are lovely to see and any spilled wheat is quickly cleaned up by them. I've spotted the otters a few times too, fishing outside the mill and one of the badgers has taken to sitting by the mill stone on most mornings, quickly making a run for it when he sees me heading up there.

Regards

Carl
Rain, Great Fish and free birds.
27/07/12 13:01
Our pheasants have come on nicely considering the conditions they and this ghillie have endured season so far this season.
Conditions in three words would be wet, wet and wetter. I really shouldn't complain as I've heard some real horror stories of what has happened to other game farmers, many losing thousands of birds.
I'm just getting ready as we speak to start releasing birds for our shoot, so it's check , check and double check - pen wire, electric fences and traps. A few sleepless nights until the birds start roosting in the trees.

On the fishing front; again all this water in the river has been really good for our salmon catches, I think we are nearly at the same number of fish that we caught for the whole of last season - so there are some happy anglers about.

All clouds have a silver lining they say, well the only thing this weather has saved me from is cleaning the mill barbeque - there haven't being many days to put a shrimp on it!

Regards
Carl
…and so this is Summer...
01/07/12 15:00
Well summer is here, I think.

With all the grey skies and downpours it's been hard to tell. I only knew by the grass cutter going most of the week, the trees in full foliage and new life appearing on the estate. The peregrines have managed to rear at least one chick possibly two, the kestrels did better with at least four chicks reared, young rabbits and leverets seem to be in abundance at the moment which is nice to see; indeed when I started on the estate very few rabbits and no hares were visible.


My pheasant rearing is in full swing with 5,500 mouths to feed, touch wood I seem to have faired better than some other keepers have, (I hope I didn't speak too soon). With a lot more rain forecast this weekend I think I may be better fitting flippers to their feet! Which reminds me, my resident goose and duck flock are loving this weather, we now have new goslings and the ducks are sitting eggs at the mo so maybe a few more bills to feed as well.

Our resident fishing syndicate are having a good time with all this water in the river, even though a lot of fishing
hasn't
been done, the fisherman that have ventured out have had some good sport with many fish landed and even more lost. Sea trout have been in good numbers as well as the salmon.

Well that's it from me for now, I'm going to go look for a dryish set of waterproofs for today's deluge. If it rains much more I think I'm going to build an ark, lead all my animals on two by two and sail away to Majorca!



Regards , Carl
The Fair Month of June…..
09/06/12 14:51
Ahhh! The fair month of June comes round faster each year, it doesn't seem two minutes since I was cleaning and clearing my pheasant rearing field from last season. I'm now busy re-erecting, ready for my first lot of chicks arriving on the second week of this month, what can I expect this year in respect of mishaps, weather and suicides?

Suicides you ask ?
Well for anybody who has never reared pheasant let me tell you from coming out of the shell a pheasant does nothing but look for a place to get stuck or stick its head through and die! The first two weeks can be the worst - add in fluctuating temperatures and wet weather, mix together and just wait for complete disaster.

Wet weather seems to be the long range forecast so a few sleepless nights for me, however before I paint a picture of doom and gloom I must say I do get great satisfaction rearing the birds and our customers satisfaction as they receive their birds on their respective shoots

With the extra water we've had lately our salmon fishermen have had some good sport with large numbers of fish in the system and catches have being good.
In the past few weeks myself and a friend have installed water wheels at the side of the mill ( non working of course) and the people who have seen it say it's a really nice feature, indeed inside the mill things have being upgraded as well. We are always looking to make it better and better, repeat customers are always commenting on the difference each year they come.The play area we have installed has been a big hit with our younger, ( and one or two of our older) customers.

Well wish me luck because pheasant rearing here I goooooooo!

Carl the Ghillie