Good water... what fish?
09/09/18 23:58
Good water in the river at the moment but unfortunately very few fish about, quite worrying as there are so many businesses up and down the Tweed and its tributaries (like ours) that rely on the boost of salmon fishermen coming.
Something we continue watching , with many others on the rivers here.


Good for us, not for fish
21/05/18 07:49
Well May started with some really nice warm days, this was the time I used to start putting hundreds of pen sections for the start of the pheasant rearing season, thankfully just a distant memory now. Plenty of other things to keep me occupied!

The dry weather still not helping with the fishing unfortunately.
Salmon soon perhaps...
11/04/18 20:11
The salmon fishing has not really got going as yet with only the occasional spate the river has being falling steadily.


🎣

Going to do first grass cut shortly and away we go!
Where are the Fish?
25/10/17 11:11
Where are all the fish?

It's really quite worrying the number of fish I haven't seen in the river this season, The water heights have not been ideal but I do get the feeling there's being a distant lack of salmon coming up the river.
My hope is it's just a blip and the fish return next season.

Every 5th year after bad winter floods this can sometimes happen.
Teaching technique
23/08/17 07:21
We've had as ever a few parties of guests wanting to learn how to cast a fly rod this year.

I obliged, and after the first day all of them were able to get the fly out on the water with success, well done!

If you'd be interested in learning to fly fish please just contact the office, I am a registered instructor and could certainly oblige.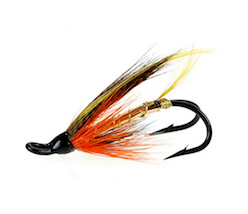 Cutting back tidy
22/05/17 14:01

We've spent quite a few days clearing plastic tubes off the trees I planted about five years ago now they are up to height and ready.
It takes time especially when you realise you planted in the region of fifteen hundred!

We've also had some fish caught the last couple of months but in truth the river is quiet
Sunshine at Last
22/03/17 11:03
Finally the sun is making its presence felt, just clearing the top of the bank and hitting the top of the house. Now we know spring is here.
There has been some good fishing water and a few rods have ventured out but as yet no fish.
Salmon on !! come get some
28/02/17 14:25
The salmon fishing season has begun again let's hope for a better season than last year.

There has been a good uptake in syndicate rods but I do still have 2 available if interested.

Please contact the office for details.

I know I work here but I honestly couldn't think of a more picturesque place to visit or fish.
Well the water arrived......
29/11/16 16:17
Be careful what you wish for I said to myself as I cleaned the silt out of the fishing hut.

Remember what I said about waiting for water?... It arrived.

We had a massive rise of water at the beginning of the month which has all but washed the fishermen off for most of the rest of it, thankfully the barrier I built in the Mill lade helped stop it getting in the games room.
Joy!
Call me Renoir...
28/10/16 20:41
October can allow me a few days in the Mill to catch up on decorating after a busy Summer.

We have has some great guests and as much as parents try, children have a lovely habit of running around with hands on the walls - hopefully they are not clutching a pencil at the same time.

Still waiting for some water in the river as I write.
Trout and low water
17/09/16 08:11
The water level in the river has being incredibly low for most of this season which hasn't helped our catches.
We have caught some good wild brown trout through the summer.

Trout fishing permits are usually available, contact myself for details and come stay with us!

Booking up and casting about
04/05/16 10:58
Bookings are coming in quickly for a stay in the Mill which is always good.

I've had a couple of days giving fly casting lessons I think the anglers went away with a little more knowledge and much better ability even if I do say so myself.

I think there are details of casting lessons on the site if not enough for you, just contact the office for more info.
Spring and Fish!
27/04/16 11:02
Feels like Spring might be here now.
The drive way to the mill is beautiful at the moment with all the daffodils and crocus on its sides.
The water height and the weather has been somewhat indifferent but we have caught a few fish which is always good news.
Start of the Salmon
26/02/16 11:07
Start of the salmon fishing for us.
I will be catching up with our regular anglers and introducing a few more to Hutton Mills water.
We have retained the two day rods which are available some days, contact me for availability.
Winter is upon us!
23/11/15 08:45
Winter is now upon us ! Certainly has been chilly the last few days. Kept busy in the garden with the last of the cutting back but it certainly looks tidy now.

On the fishing side of things we have just an odd fish through the month all returned to the water so it's been an indifferent season all in all, the weather not helping the fish.
Clearing out and repairs
26/10/15 08:31

I noticed we had a leak in our big storage shed where I keep virtually everything from the kitchen sink to a dismantled vehicle stored.

I thought it was going to be a straight forward felt repair until we removed roof boards and found a broken cross beam so a 20 minute job turns into a 2 day fix, but that's much the way of things I suppose.

Thankfully the grass is slowing its growth but as yet the river is still low, we have still being catching the occasional Salmon.
Waiting for rain
26/08/15 21:26

While our guests in the mill enjoy the warm weather, myself and our fishermen are hoping for some rain up in the hills so we see a rise of water.
The river and the fish are in desperate need of a drop of water,t o clean the river gravel of algae and also help the salmon navigate the shallow runs and pools on their way upstream.
It's been very dry so far and our catches are down on previous years, let's hope it improves.


Another Season Closes
23/12/14 15:53
With the start of December came the close of the salmon fishing season, rather than a climax to the season it finished with pretty much unfishable conditions with very few fish to boot.
This season was dry and to go with that I think there seemed to be few fish in the system, this could be seen quite clearly in the lack of fish on the main Tweed.
Oh well there's always next year!
Continuing Warm
29/10/14 19:53
We've seen a flurry of last minute bookings in the mill, I think a lot of people are taking advantage of the continuing very warm and mild weather.

For me its grass cutting again, the growth has been Incredible this year - we must have covered some miles with the cutters.

At last we are catching a salmon or two as well.
If you have pleasure…..
26/11/13 14:19
If you have pleasure the pain will follow

I've just completed the return forms for the fishing at Hutton Mill for this year and it was a disappointing season compared to the recent ones.
The good dry spring and summer were fantastic for my pheasants but unfortunately that meant a lack of water for the river, hence the salmon run was very poor. I think the first big rise of water that we had took all the fish through our beat extremely quickly after they had waited months at the bottom of the Whiteadder system.
I know it was a disappointment for the new fishing syndicate members but they are all experienced fishermen and realise we can never control the weather or indeed the numbers of salmon in the system and I hope to see most of the syndicate again this coming season.

The mill remains really quite busy, if I had a penny for every new guest that has walked through the door and said "Wow it is beautiful, the pictures on the Internet don't do it justice" well I'd have at least a pound now. It's very difficult to give an indication of the size and space of the place, short of putting square footage down which means very little to most people. I think we are going to have more pictures on our site shortly so watch this space!

Basking in Sunshine
03/08/13 11:18
Basking in Sunshine.

Basking in the sunshine? You must be kidding; on any game farm August is a busy, busy month.

Although my birds are out on the shoot now is the time for my customers to receive their birds.

So it's some early morning starts, ( not that is any different for me ) catching birds, crating them up and getting them out to various shoots. Stress, ( the birds) can be the biggest killer on catching up days so we try to keep everything as quiet as possible and be quick and efficient. It has never been for the faint hearted going into the shelters with hundreds of birds flying everywhere and I've seen some bad cuts caused by the pheasants over the years.

The warm weather continues hence the water is so low a pair of ankle boots would see you across the river with dry feet on the other side. In consequence, fishing has been poor this season so far, very few people have been out even trying to catch a salmon.

I think the one thing that has seen more action this year more than any other is the barbaque ! The aroma of cooking (sometimes burning ) food seem to be constantly wafting past my house every night.

Well I'm away to get the plasters out before I head back down to the rearing field I will keep my fingers crossed
Balmy Days
13/06/13 20:29
Am I dreaming? I really can't remember a spell of weather like this since the first year I reared pheasants back in 2002.

Windows of the sheds are open, gas heat is turned down - I think I'm in pheasant rearing heaven.

Joy and pain as they say, the pheasants are having the joy but the salmon fishing is receiving the pain, with no rainfall, (I did say that very quietly): the river is the lowest I've seen it in years. In consequence we have so far only caught 3 fish for the whole season. By recent years it's very poor but no water makes it very difficult for fish to navigate this system from its junction with the mighty Tweed.
So on one hand I'm very pleased on the other I have a feeling of sorrow for my fishing syndicate.

You can please the gillie/gamekeeper sometimes, but not ever all the time. ( Funny Breed - Ed)


Dont you just hate it when you're right
30/01/13 14:23
Unfortunately for me the shortage of birds I predicted did come home to roost, ( no pun intended )
Yes it was a very hard shooting season at the back end of January, pheasants were in short supply although the ones that were there flew fantastically the season was cut short I'm afraid.
As many of the beaters said to me, "it's the first poor year you've had in ten Carl" and yes they were correct but when you have guided and keeper'd for as many different people as I've done over the years you do develop a sense of pride in what you do and you want to do all in your power to make sure your guests have a great day. My shooting clients are always complimentary but I hope I'm honest enough to hold my hands up and say it didn't go as good as it could have.

Let's hope the weather is kinder to us in 2013!

Fishing season is almost here, the Whiteadder is part of the famous river Tweed system and as such is open from the 1st of February to the 30th of November - a long season.
If the weather is not too cold and the water is at a good level we may well see our first fish of the season in February.

Well I'm not going to dwell too much on last year and I'm already making plans for this one!
Record catch of Salmon
21/12/12 08:22
I've just returned our annual salmon catches to the Tweed Commissioners and we have had a record catch of salmon for the season:- 81 fish in total.

High rainfall, plenty of water and more rod hours were the factors which caused this to happen.
Its been good to see the syndicate fishing the water on a more regular basis, all the years I've salmon fished I've realised one thing:-


You have to be a very lucky fisherman or a very wealthy fisherman if you are going to catch more fish than the fisherman that puts time in and keeps his fly on the water.


On the shoot my fears about not having cover crops planted to hold my pheasants are coming home to roost, ( rather more than some of the birds!). Numbers on our last shoot were down.
As a keeper it's always a concern about you're pheasants wandering but when the weather has almost continually been wet it's a battle any keeper finds hard to win.

I'm keeping my fingers crossed that we may see dry cool temperatures before our next shoot day so these birds have to come back for food, here's hoping.